A Travel Insurance is required to travel-Pay Here
$55.00
Travel Insurance Pay Here- required to travel with Strong Villages. You can purchase by yourself and send us proof or purchase this product with your trip.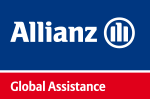 BENEFITS and COVERAGE
Trip Cancellation:

$1,000

Trip Interruption:

$1,500

Emergency Medical:

$25,000

Emergency Medical Transportation:

$500,000

Baggage Loss/Damage:

$1,000

Baggage Delay:

$300

Travel Delay:

$800

Missed Connection:

$800

Change Fee Coverage:

$250

Frequent Traveler Loyalty Plan:

$250

24-Hr Hotline Assistance Plus:

Included

Existing Medical Condition:

May be included; restrictions apply.