Providing Humanitarian Services Worldwide

Strong Villages provides humanitarian services to those in need, irrespective of race, religion, creed or political conviction. "Compassion in Action" is more than a slogan, it's our way of life. Strong Villages is a 501 © (3) IRS approved Charity Benefits Corp: Tax ID# 46-4192246.
Importance of Villages and Community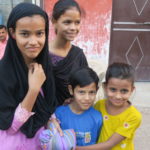 Community sentiment is the very essence of a village community. From a sociological point of view, villages are important because they preserve the ancient culture of the society.
And as you can imagine, the need in villages around the globe are great. For example, in India there are over one half of million villages and 80% of India's population live in these villages. In addition, according to UNICEF, 22,000 children die each day due to poverty. And they die quietly in some of the poorest villages on earth.
Because of these serious medical and dental needs, to everyday basic needs for many villagers, Strong Villages was founded to address these concerns. Strong Villages honors all villagers and we are committed to providing assistance and contributing to their health and wellbeing.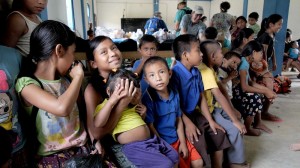 What We Do
Strong Villages relies on the dedication of passionate volunteers who give time, money, supplies and expertise to and for our missions.
What does a typical mission look like?
A group of Strong Village volunteers see patients in a local community or at our main clinic. Who are these volunteers?

Doctors
Nurses
Dentists
EMTs
Other Medical Specialists
Non-Medical Volunteers
From colds to cavities, pre-natal health to reading glasses, our team diagnoses and treats a myriad of conditions. There's never a dull moment in "the jungle"!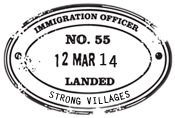 Become a Strong Village Traveler!
You'll have the time of your life. How can you travel into the jungle, connect with local villagers and not leave a different person? We don't think it's possible. Try it out. We'd love to hear about your personal journey. Our trips are pretty easy to take, but the memories are everlasting. Get all the Trip Details here.